Sisal Shank mount wheel (3″ x 1/2″ x 1/4″ SHAFT)
Sisal is a slender, hard, cellular strand of fiber that has demonstrated its great strength and tough resiliency in the form of binder twine, cord & rope for many years. These qualities, along with its natural abrading and grease absorbing characteristics, provide an ideal buffing wheel fabric.
Sisal buffing wheels will provide both polishing and cutting action. They will remove stretcher strains, orange peel, polishing wheel grit lines, light die marks, etc.
To effect a fast cut, use a Sisal Wheel with the Black Emery compound.
Up To 5,000 RPM
Great way to buff and polish parts with a cordless drill.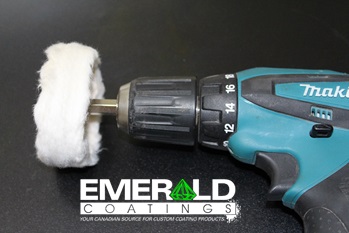 Pick up one of our Extension bit holders to get some extra leverage and flexibility.