Demin SHANK MOUNTED WHEEL (3″ x 1/2″ x 1/4″ SHAFT)
Our newest buffing wheel, the denim buffing wheel, is soft enough for any buffing application that calls for cotton wheels, but, because of the sturdy denim construction, it lasts much, much longer than a cotton buff.
Up To 5,000 RPM
Great way to buff and polish parts with a cordless drill.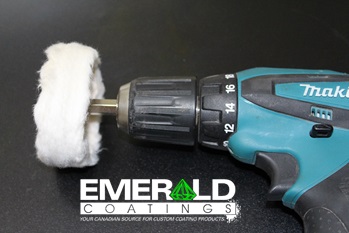 Pick up one of our Extension bit holders to get some extra leverage and flexibility.